9th Annual Holiday Shopping Extravaganza - Tickets On Sale Now!
Buy tickets online now!
Tickets can be purchased via EventBrite at:
https://www.eventbrite.com/e/9th-annual-holiday-shopping-extravaganza-tickets-7758805797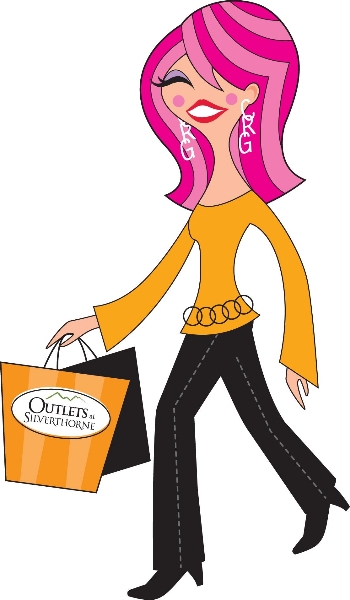 Benefiting Charities:
Benevolent and Protective Order of Elks of the U.S.A.
To inculcate the principles of Charity, Justice, Brotherly Love and Fidelity; to recognize a belief in God; to promote the welfare and enhance the happiness of its Members; to quicken the spirit of American patriotism; to cultivate good fellowship; to perpetuate itself as a fraternal organization, and to provide for its government, the Benevolent and Protective Order of Elks of the United States of America will serve the people and communities through benevolent programs, demonstrating that Elks Care and Elks Share.

Carriage House Early Learning Center
Carriage House is an early childhood learning center dedicated to providing our children with high quality care and developmentally appropriate education. We support the needs of families in our high country community while contributing to the wholesome growth of our future citizens.

CO Motion Dancers
It is the intention of this group to train dancers in the art of performance while allowing them to further develop their own skills in choreography and style.

Dillon Valley Elementary PTSA
To help support the teachers and staff at our Elementary School.

Domus Pacis Family Respite
Encourages cancer patients, their families and friends to escape to the beauty of the mountains and experience the peace that comes from creating joyful memories for the people they most cherish.

FIRC
FIRC promotes stable families. By recognizing and appreciating families strengths, we are able to give the support they need to become resilient, stronger and stable.

Friends of the Library Summit County
Our mission is to increase public awareness of the use and support of the libraries. To provide financial assistance by purchasing special items in support of library programs. To sponsor programs designed to add to the cultural life of Summit County.

Granby Rotary Club
Rotary is an organization that provides humanitarian service, encourages high ethical standards in all vocations and helps build goodwill and peace in the world.

Miracle House
To provide education and training for children in Kenya and hopefully one day globally.

National Repertory Orchestra
Through an intense and unique fellowship program, the National Repertory Orchestra changes the lives of young musicians and enriches the lives of Colorado residents and visitors. The NRO is "changing lives through music."
Roots del Mundo
Roots del Mundo, Inc. nurtures genius, generosity and gratitude in learners of all ages. We cultivate children's diverse talents and aptitudes by fostering multicultural, bi-literate learning that is experiential, trans-disciplinary, collaborative, and empowering by nurturing, cultivating and encouraging self-directedness. Children's creativity, sense of self, and natural insight will flourish as they begin meaningfully participating in our dynamic, complex, interconnected world.

Silverthorne Elementary PTA
The Silverthorne Elementary PTA is committed to the advocacy of our students daily learning and enhancement of their elementary education, while supporting and communicating with staff, teachers and parents. We donate $12,000 a year to our School!

Summit Advocates For Gifted Education
SAGE is a cooperative group of community members dedicated to advocating for the educational needs of gifted and talented children and supporting our educators in meeting those needs.
SAGE strives toward these goals by: Providing opportunities for enrichment of students, parents, educators and interested community members; By providing a network for information sharing and finally to promote awareness and impacting the development of students in Summit County.

Summit County 4-H
Colorado State University Extension/Summit County 4-H Youth Development Program is a dynamic organization of youth, volunteers and staff working together to provide a safe environment where 4-H youths learn leadership, citizenship, life skills and stem opportunities.

Summit County Chamber of Commerce
We work to strengthen the Summit County Business community by promoting, representing, and supporting member businesses. We help to create a thriving business community!

Summit in Honduras
Summit in Honduras leads service project trips to several villages in Honduras to build schools, and hold medical clinics to improve drinking water and sanitation and to fund education. This year the high school students from Summit High School will live and work in an orphanage in Honduras.

Swan Center Outreach Inc
Swan Center Outreach provides a safe and loving environment for previously abused and neglected animals with a lifelong commitment to their care, and to partner with these animals in offering programs to the general public that demonstrate the educational, therapeutic and spiritual value of a loving relationship with animals.
The Peak School
The Peak School seeks to ignite passion for academic exploration and to cultivate learners who think critically, act with integrity, and inspire others. Students of diverse talents and backgrounds will build a sense of identity and will embrace their roles as local and global citizens.

ThinkFirst Summit Medical Center
To provide education to the community regarding brain and spinal cord injuries and how they can be avoided. Provision of helmets to people in need.

Vail Valley Charitable Fund
We aid Eagle County residents who are in the midst of a medical crisis by offering one time grants of up to $5,000 to help people get back on their feet.
American Eagle Outfitters
Grab This Vegan Leather Moto Jacket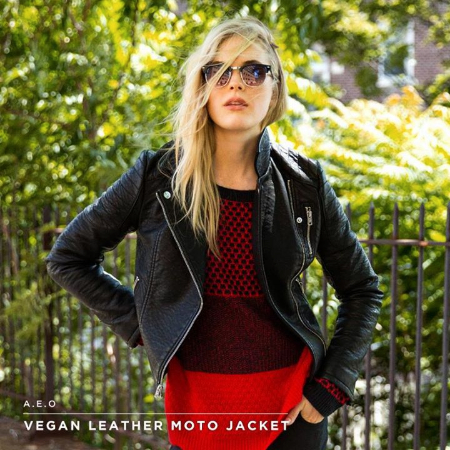 Grab this Vegan Leather Moto Jacket. Add a moto edge to your AEOSTYLE. Shop the look in store!
---
Banana Republic Factory Outlet
Suit Up- 50% Off


50% Off All Suiting and Non-Iron Shirts (Excluding Clearance)
Banana Republic Factory Outlet
10% off Your Purchase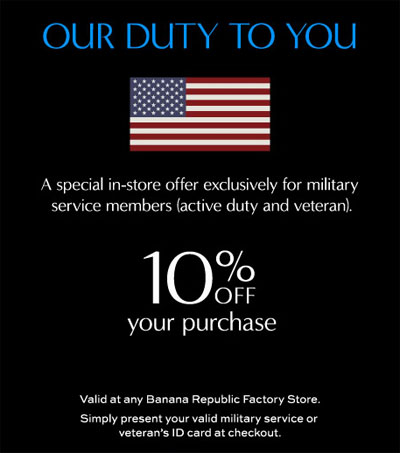 10% off your purchase military discount. Offer valid at Banana Republic Factory Stores in the U.S. (including Puerto Rico) only. Not valid at Banana Republic stores, online, in Canada stores or at our clearance centers. Discount is allocated across items. Discount applies to merchandise only, not value of Giftcards purchased, packaging or applicable taxes. Must present valid military service I.D. or veteran I.D. to redeem discount. Cashiers: Enter discount code MILITARY10. See a sales associate for more details.
---
Calvin Klein
Entire Store On Sale


Up to 60% Off*

*exclusions apply
Join Calvin Klein Preferred:  www.calvinkleinpreferred.com
---
Carter's
40% Off Entire Store!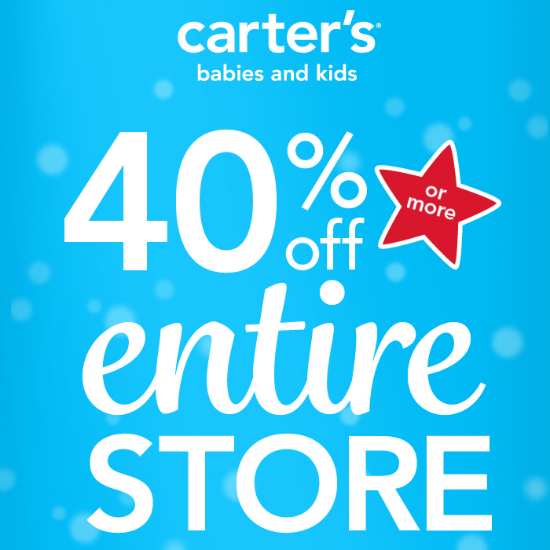 See store for more details.
Carter's
20% Off Coupon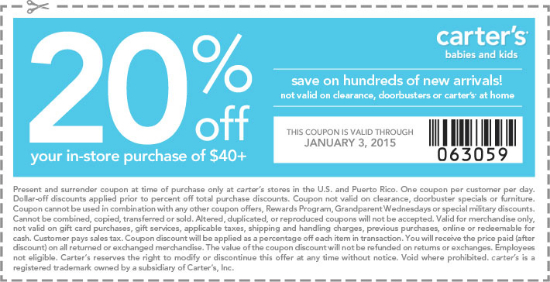 See store for more details.
---
Chico's
Clearance Sale & More!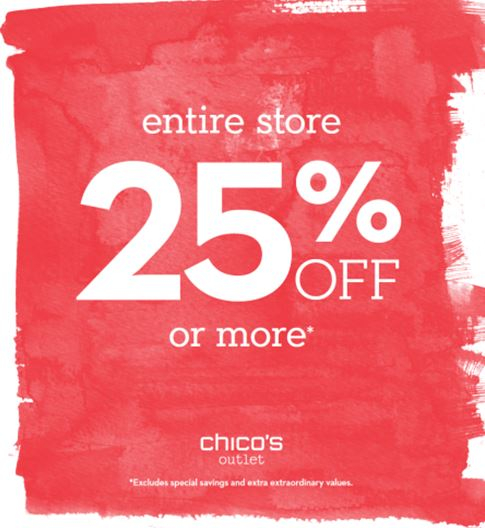 Take an Additional 40% off select already reduced merchandise**

This offer is valid in Chico's Outlets only.  Please be sure to include the disclaimer listed above when advertising the attached promotional image(s).
Chico's
Stand Up To Cancer Event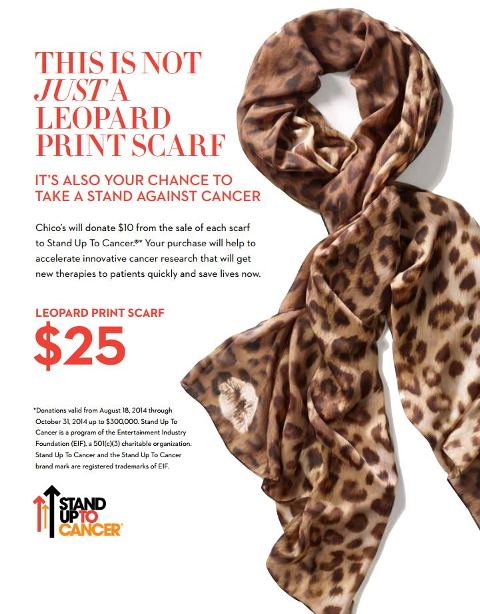 Chico's will donate $10 from the sale of every Leopard Print Scarf to Stand Up To Cancer from now until October 31, 2014. 
Your purchase will help accelerate cancer research.
For more information on how to donate, please visit www.chicos.com
---
Claire's
Receive 20% off your next purchase with an ear piercing!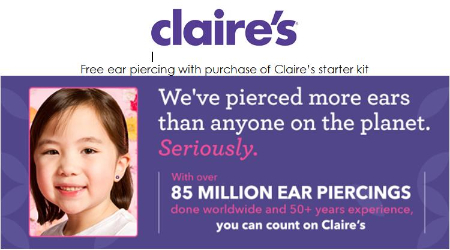 Receive 20% off your next purchase when you get your ears pierced with Claire's!


See store associate for details. 
Claire's
Join the Claire's Earring Club!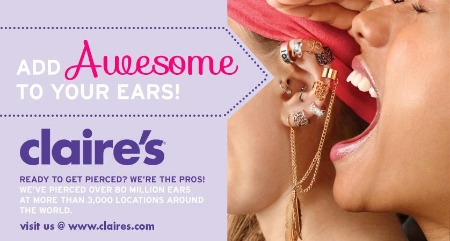 Join Claire's earring club and when you purchase 9 pairs of earrings you receive your 10th pair FREE


Stop in today and ask a store associate for more details. 
Claire's
30% Off Katy Perry Products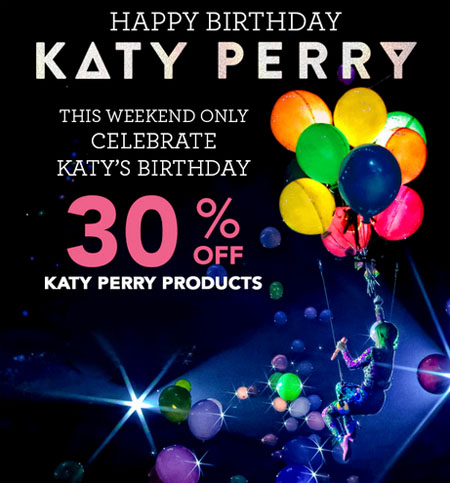 It's Katy Perry's birthday! Celebrate and take 30% off! Merchandise available for a limited time only at select Claire's store locations in the United States, Canada, Europe and Puerto Rico. See store associate for more details.
---
Columbia Sportswear
FREE* Columbia Sportswear gift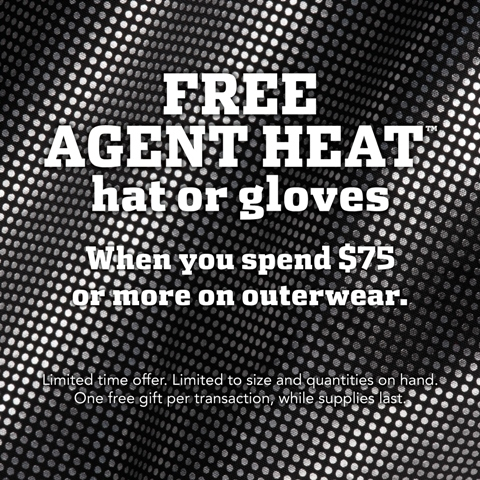 Complimentary Columbia Sportswear gift with every Outerwear or Rainwear purchase of $75 or more!
No coupon necessary for this in-store offer.  Make any $75 Columbia Outerwear or Rainwear purchase and receive one complimentary Columbia hat or glove, (MSRP vlaue $22.00-$30.00), while supply lasts.  Complimentary gift cannot be returned or exchanged for any other item in any US Columbia Sportswear Outlet.  Once gift per transaction.
Columbia Sportswear
Triple Points & Hot Boots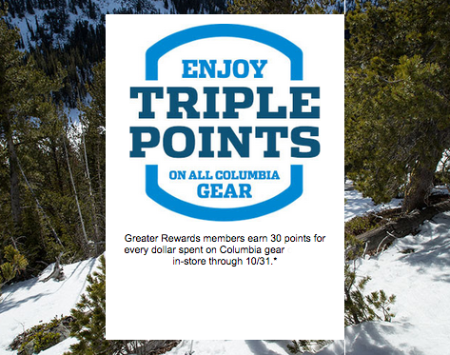 Earn triple points on all Columbia gear for the month of October! Greater Rewards members earn 30 points for every dollar spent! Stop in-store today! 
---
crocs
Frozen Clogs are Here! Hurry, Quantities Limited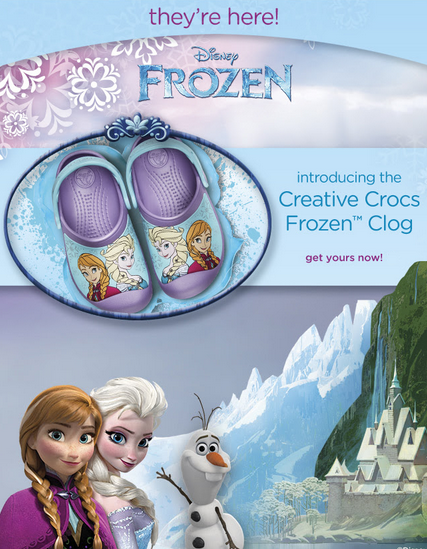 Frozen clogs are here! Hurry, quantities limited! Don't let these shoes go! 
crocs
Women's Top Rated Shoes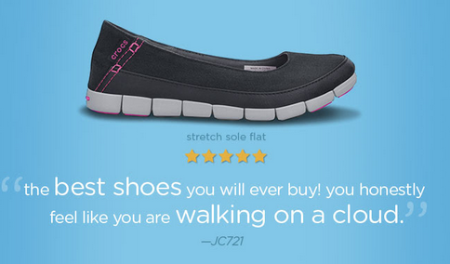 Check out these stretch sole flats! The reviews are in and they are glowing. Stop in store to try on a pair and see if you agree. 
---
G.H. Bass & Co
Friends and Family Event This Weekend Only!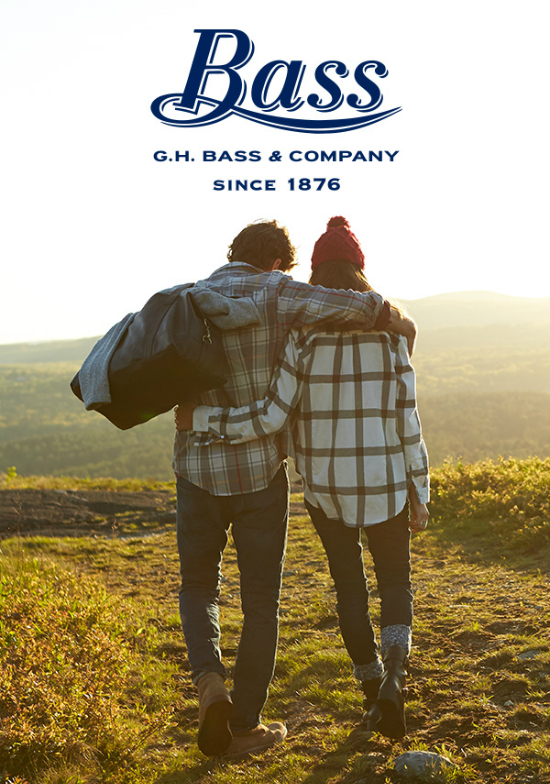 Take 40% off your purchase!



*Cannot be combined with in-store promotion of 30% off. See store for details. Valid 10/23 - 10/26. 
---
Gap Outlet
Gap Outlet Kids & Baby
Up to 70% Off Clearance


Off original prices. Select styles. Offer valid while supplies last. Valid at any Gap Factory Store in the U.S. only (including Puerto Rico). Offer not valid at Gap stores, online, or in our clearance center. Qualifying amount applies to merchandise only, not value of gift cards purchased, packaging or applicable taxes. Not valid for cash or cash equivalent. No adjustments on previous purchases. See store for more details.
---
Izod
HUGE Friends & Family Event!


Code: 500007825000
Izod
Buy 1 Get 2 Free


October 2 - 8, 2014
Limited Time Only – Buy 1 Get 2 Free*
Or 60% Off Single Item
*See store for details
Join Rewards Today!
---
Jockey
20% Off Entire Purchase!


20% off entire purchase!                       
Offer code: 000009054530. Valid Dates: 10/21-10/28/14.
Exclusions: Not valid on Jockey® Bra styles 6701-6705
---
Le Creuset
Save on All Cookware for the month of October!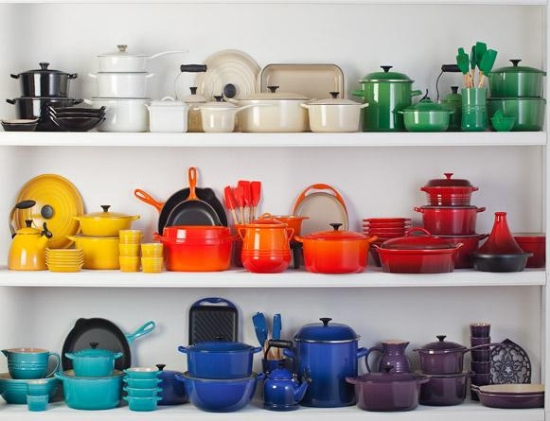 Save 35% on All Cookware!
Save 40% Off All Roasters!





These offers cannot be combined with any other discount or sale price.  Some exclusions apply.Valid 10/1 - 10/31. 
---
Olive Fusion
Join Tracy Miller at Olive Fusion on Thursday October 23rd for a Taste Of Italy!

Join author Tracy Miller for a Taste Of Italy on Thursday, October 23rd at 6 PM.

This class will explore Italian love for Olive Oil and Balsamic with a dinner to delight! Menu includes Spicy Clams, Tuscan Caesar Salad, Creamy Blue Cheese Polenta with Figs and Roasted Chicken, Eggplant, Brussel Sprouts and Dessert!

Reserve a spot today! $50/person; 10 person limit. To reserve a spot please email OliveFusion@comcast.net or call 970-281-2050


Olive Fusion is located in the Green Village, Unit 246 P Rainbow Drive near Under Armour
---
OshKosh B'Gosh
30% Off Clearance Sale!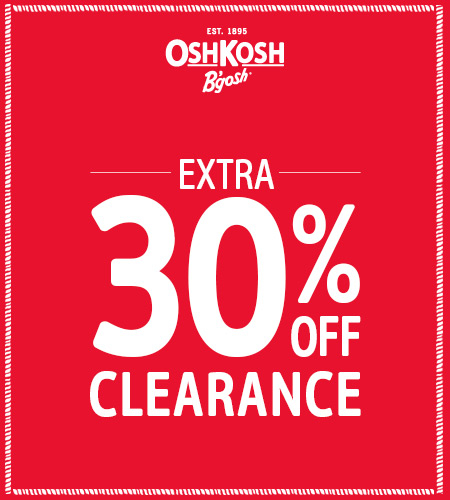 See store for more details. Valid 10/21 - 10/27/14.
OshKosh B'Gosh
Up to 50% Off Entire Store & $9 Fleece!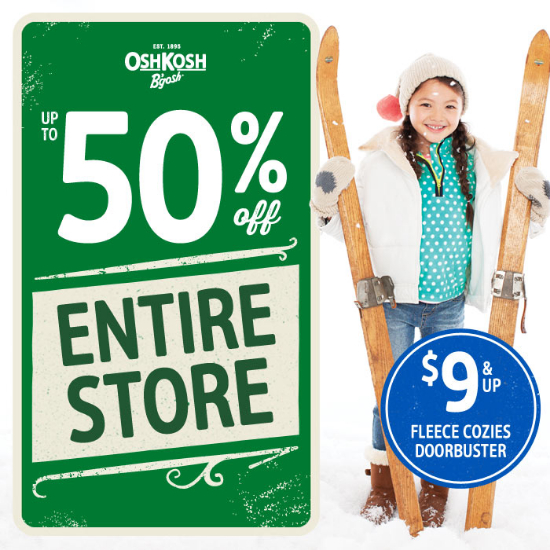 Valid 10/23/14 - 11/5/14.
OshKosh B'Gosh
20% Off Your Purchase Coupon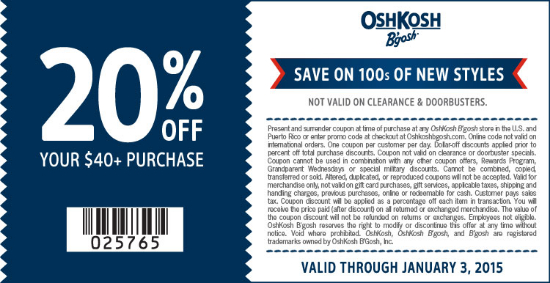 See store for more details.
---
Spirit Halloween - Now Open!
Go Classic With a Twist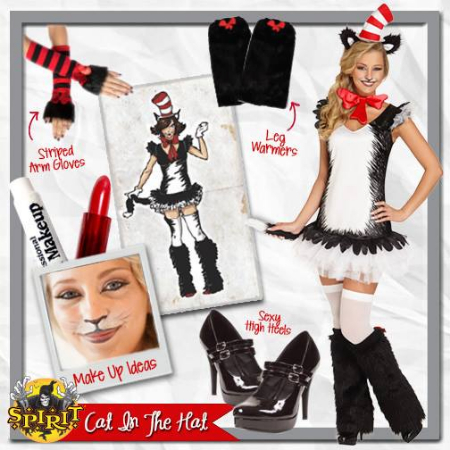 Go classic with a twist. Shop your favorite costume in store!
---
Tommy Hilfiger Co Store
Holiday Prep Event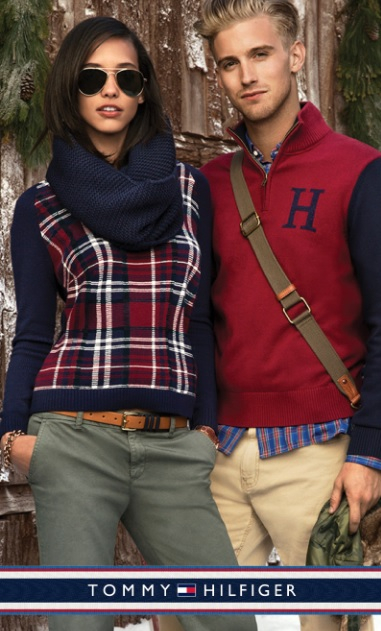 Holiday Prep Event
30-40% off!*

Valid October 30 – November 12. All styles not available at all locations. *Original Store price. Valid on select items. See store for details.
---
Wilsons Leather
Friends & Family Event!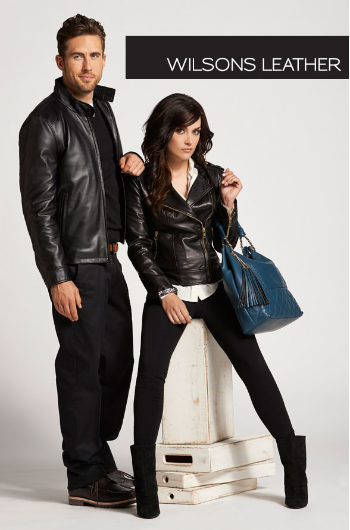 Friends & Family Event
Thursday, October 23 – Sunday, October 26
Up to 60% Off Handbags and Outerwear with an Additional 40%!* (excluding clearance)

Early Bird Event –
Saturday, 10/25 & Sunday, 10/26 - 2 hours prior to normal store open.
Take an Additional 15% Off Your Entire Purchase!*
*Excluding clearance
---
Zales The Diamond Store Outlet
Extra 10% Off Storewide!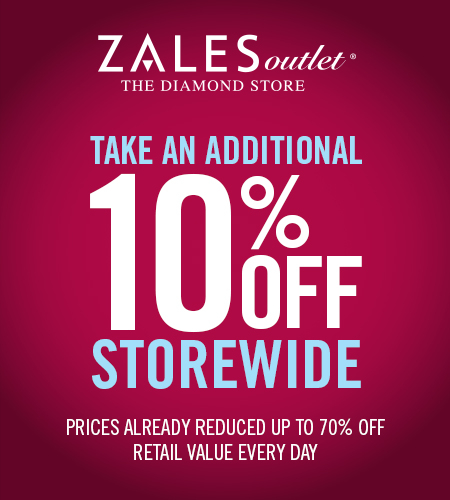 *Off original/sale prices of selected items. Offer excludes The Celebration Diamond Collection™, designer collections, select watch brands, class rings, Family Jewelry, diamond solitaire enhancers, non-diamond wedding bands, loose diamonds, specially priced items, Private Collection Events, special orders, gift cards, repairs, warranties and prior purchases. This offer cannot be combined with any other offer.
Zales The Diamond Store Outlet
Extra10% Off Clearance!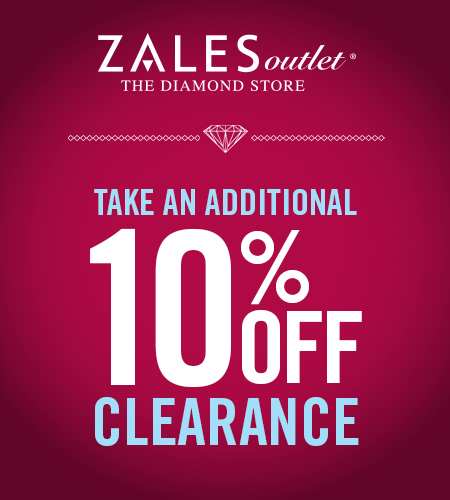 *Off original/sale prices of selected items. Excludes designer collections, loose diamonds, specially priced items, special events, special orders, gift cards, repairs, warranties and prior purchases. Offer cannot be combined with any other offer.
---